SCECHs Information
What are SCECHs?
State Continuing Education Clock Hours (or SCECHs) are state-approved workshops, trainings, meetings, or conferences that are used for the renewal of educator certificates issued by the Michigan Department of Education (MDE). SCECHs equal the total instructional hours in a program/meeting. Montcalm Area ISD offers several SCECHs opportunities alongside our professional development trainings.
Why may I need SCECHs?
The Michigan Department of Education offers several different opportunities for educators to renew their certificates. SCECHs are continued education/professional learning opportunities that can go towards your five-year educator certificate renewal window.
1 SCECH Hour = 1 Professional Learning Hour
1 SCECH Hour = 1 DPPD Hour
25 SCECHs = 1 College Credit Hour
A total of 150 hours of education-related professional learning (SCECHs/DPPD) or 6 semester hours of approved College Credit Equivalent (or combination of each) is required for renewal.
For detailed renewal requirements please click here!
If you hold one of the following certificates/licenses you may use SCECHs towards your renewal;
Interim Occupational Certificate
Occupational Education Certificate
Professional Education Certificate
Standard Education Certificate
School Administrator Certificate
School Guidance Counselor License
School Psychologist Certificate
How can I obtain SCECHs?
Traditional Professional Development
Montcalm Area ISD offers several different professional development opportunities that offer SCECHs including; face-to-face conferences, meetings, or workshops.
*Please note 100% Participation/Attendance during these trainings is required in order to apply for SCECHs*
Please Visit our wesbite to see what workshops are available!
Year Long Non-Traditional Professional Development
Alongside the professional development opportunities Montcalm Area ISD has to offer the State Board of Education has approved the following non-traditional professional development activities for SCECH credit.
This includes;
New Teacher/Counselor/Psychologist/Principal/Administrator Mentoring
Hosting Student Teachers
Serving on a School Improvement Team or Committee
(You read that right!... Those committee meetings that happen throughout the school year can earn you SCECH hours!)
In order to obtain SCECHs, your PIC number and email used for your MOECS account are REQUIRED!
Contact Central Office at your local district or follow these Step By Step Instructions on where to find PIC number--HERE!
Alongside SCECHs opportunities offered by Montcalm Area ISD, there are several District Provided Professional Development (or DPPD) opportunities right at your local district! Get in contact with them to find out more.
Professional Development At a Glance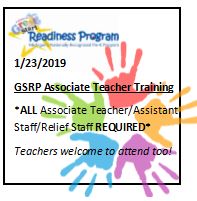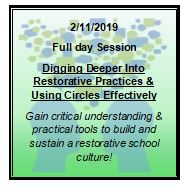 Adel DiOrio
Associate Superintendent of Instruction