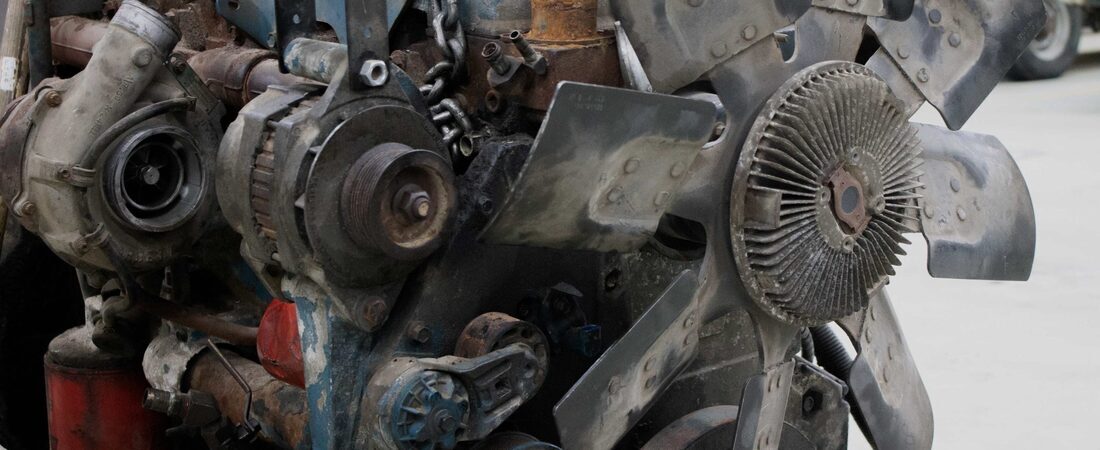 Diesel & Equipment Technology
Would you like to learn more about what's under the hood of diesel vehicles or bigger vehicles like semis, tractors, and trucks? Join the Diesel and Equipment Technology Program as you get to diagnose and maintain advanced diesel engines as well as critical electrical, airbrake, climate control systems and much more. If you'd like to learn how to operate on bigger vehicles then join us at the career center.
With this program, you will:
Experience here can help you get a job right away
Earn certifications
Learn welding along with diesel mechanics
Participate in teambuilding
Experience more than just a classroom setting
Have more fun than in high school
Be treated like an adult
Teachers don't hold your hand through projects
Go on field trips (go to Ferris State University's shop + operators course [driving semi-trucks]) annually
Drive semi-trucks, buses, tractors, etc
Bring your own vehicles in to the classroom
What You Will Do
Operate, troubleshoot, and repair medium & heavy duty trucks, tractors, and other agricultural and construction equipment.
Diagnose and maintain advanced diesel engines as well as critical electrical, air brake, and climate control systems.
Use a full-systems approach to maintain heavy equipment in a rapidly changing industry.
Program Highlights

Job Opportunities
After school, you have more opportunities in the job field. After getting your certification, you have more job opportunities.

Work with Industry Professionals
All of the instructors in the program are experienced in the field and will provide you with a variety of projects and structures from concept to completion.

Be Prepared to Join the Workforce
After leaving the program, you will be prepped to join a trade or further your education at a college or trade school.

NATEF Certificated Program
After two years in the program, you have an opportunity to get a State of Michigan Mechanics Certification in diesel vehicles.

Practice Proper Safety
Throughout the class, you will practice safety in the workspace taught by professional instructors.

Operate Professional Tools
You will have the opportunity to have hands-on experience and will use a wide range of tools used for heavy duty trucks, tractors, and more agricultural and construction equipment.

Future Personal Use
Even if diesel is not your career choice, the training you earn here will benefit you in your own vehicles.
What Students Are Saying
I like the hands on learning that takes place in the lab. —Doug
Mr. Niehof cares if you are learning the information or not. —Ryan
Mr. Niehof is willing to take the time to explain the information so we understand it. —Matt
It's the best part of my day. I love being here! —Tori
Zeb Niehof