Resources for Parents of Children with Hearing Loss
Kelly Taylor, Early Childhood Special Education Teacher
Parent Child Learning Group 616-225-4868 Office
616-894-9048 Cell
ktaylor@maisd.com
Hi, I'm Kelly Taylor an Early Childhood Special Education Teacher for the Montcalm Area Intermediate School District. I teach for the Parent Child Learning Group, which services birth to three year old children who have special needs. I specialize in working with children who are Deaf or Hard of Hearing. I received my Bachelor's degree and teaching certificate from Eastern Michigan University. I majored in Elementary Education and Special Education-Hearing-Impaired, with a minor in Art and an endorsement in Early Childhood Education. I taught three to five year old children with special needs for ten years, worked as a Teacher Consultant for the Hearing-Impaired for three years, and have taught children with special needs-age birth to three years in the Parent Child Learning Group since 2006. I've been fortunate to have worked with an Educational Audiologist for three years and attend an intensive training on cochlear implants, Professional Preparation for Cochlear Implants.

I've organized these web resources for parents of a child with hearing loss. I hope this site will better help parents understand their child's hearing loss and empower them throughout their child's educational journey.
Contact Information and Calendar
KELLY TAYLOR'S CONTACT INFORMATION:
Seiter Education Center
1401 VanDeinse, Greenville, MI 48838
616-225-4868 (Office), 616-894-9048 (Cell), 616-225-4869 (Fax)
E-mail: ktaylor@maisd.com,
web page: "Resources for Parents of Children with Hearing Loss"

PARENT CHILD LEARNING GROUP CONTACT LIST
Teresa Boyer , Supervisor, 616-225-4712 (Office), tboyer@maisd.com
Tammy Brown, Social Worker, tbrown@maisd.com
Angela Porter, Teacher, 616-225-4380 (Office), 616-894-6720 (Cell), aporter@maisd.com
Katie Olson, Teacher, 616-225-4864 (Office), 616-894-9057 (Cell), knichols@maisd.com
Kelly Taylor, Teacher, 616-225-4868 (Office), 616-894-9048 (Cell), ktaylor@maisd.com
Jonelle White, Occupational Therapist Assistant, 616-225-4888 (Office), 616-894-9052 (Cell), jwhite@maisd.com
Marnie Wittenbach, Physical Therapist, 616-225-4890 (Office), 616-894-9051 (Cell), marniew@maisd.com
Connie Bellinger, Administrative Assistant, 616-225-4706 (Office), connieb@maisd.com

CLASSROOM ADDRESS AND PHONE NUMBER:
Seiter Education Center, 1401 VanDeinse, Greenville, MI 48838
616-225-4700, dial 1, then dial 0 for the secretary.

SNOW DAYS - INCLEMENT WEATHER:
* If the school district that you live in doesn't have school due to inclement weather, there will be NO home visit.
* If Greenville School District is closed due to inclement weather, there will be NO class at the Seiter Education Center.
All About Your Child's Hearing
The videos below will show you the parts of the ear and how they work.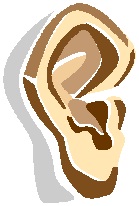 Video on how the ear works #1
Video on how the ear works #2
Video on how the ear works #3 and learn the names of the parts of the ear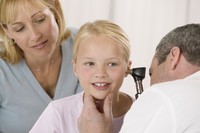 This video will show you what happens when the inside of the ear is damaged.
Video on the ear and hearing loss
This page will show you how to read the graph (audiogram) that charts what levels and frequencies a person is hearing and interpreting sound.
How to read an audiogram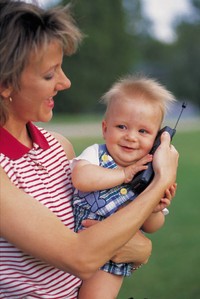 This page describes the different ways to communicate to a child with a hearing loss by choosing different options (sign language, auditory, lip reading, etc.
Communication Options by the US Department of Education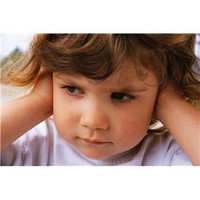 This is a short video about the middle ear and how an ear becomes infected.
Otitis Media (ear infections in children)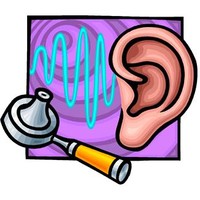 This is a video that describes what "tubes" in the ear are and also describes the procedure.
Myringotomy-Tube placed in the ear to allow drainage of fluid in the middle ear
Ear, Nose, and Throat Doctors (ENT's) and Audiologists
Ear, Nose, and Throat Doctors
(There may be more ENT's in the area that are not listed here.)

Ear, Nose, and Throat Center:
Dr. Kosta, Dr. Sprik, Dr. Winkle, and Dr. Afman (Click here for address and website)

Grand Rapids Ear, Nose and Throat:
Dr. Cox, Dr. Meleca, Dr. Pfenneg, Dr. Spooner, Dr. Taylor, Dr. Trask (Click here for address and website)

ENT Consultants:
Dr. Daniels, Dr. Elzinga, and Dr. DeGroot (Click here for address and website)

East Paris Ent Associates:
Mr. Markiewicz (Click here for address and website)

Michigan Medical:
616-456-7758 (Office), 616-456-9290 (Fax)
Dr. Hart: 80 68th St SE, Grand Rapids, MI 49548
Dr. Postma: 221 Michigan Street NE, Suite 502, Grand Rapids, MI 49548


Audiologists
(Only three of the most common Audiologists are listed here. Some of the ENT's have their own Audiologists. Please check the yellow pages for other listings.)

Hear USA (2 locations): www.hearusa.com
1000 E. Paris Ave., Grand Rapids, MI 49546-3691, 616-942-1660
751 Kenmoor Ave SE #B, Grand Rapids, MI 49546-2391, 616-954-1895

Advanced Audiology: http://www.advancedaudiologydewitt.com
Linda Wright is the audiologist that owns and runs Advanced Audiology in Dewitt, Michigan.

Central Michigan University (CMU) Carls Center-Audiology and Speech and Language Pathology
Health Professional Building Dr., Mount Pleasant, MI 48804, 616-774-3904
This section was developed in hopes of helping to support families emotionally. The emotional feelings that go along with having a child with a hearing loss are very real. You are not alone. There are agencies listed below that want to help guide you. Please feel comfortable sharing your feelings with me as well. I will do my best to listen! I've shared the letter "Welcome to Holland" (Click Here), which was written by a parent who describes how she feels about having a child with special needs.

I'd also like to share a short article written by a professor about helping parents through the grief process of having a child with special needs. Although this article is written for educators, I think it has a lot of value for parents. It discusses how parents grieve a loss when they learn that their child has a disability. The parent may go through the stages of grief. All parents' grief "process" is different. Please read "Children with Special Needs: Helping Parents through Grief" (Click Here).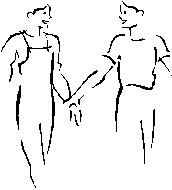 "Guide By Your Side"
This resource gives families, who recently learned of their child's hearing loss, an opportunity to meet with another parent of a deaf or hard of hearing child.
Click here to download a brochure from Guide by Your Side.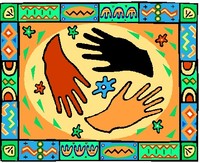 "Michigan Hands and Voices"
Michigan Hands and Voices is an organization dedicated to non-biased support to families who have children who are deaf or hard of hearing. Parents have the opportunity to meet other families who have a child who is Deaf or Hard of Hearing. This is an excellent support system.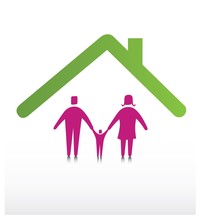 Parent Advisory Committee
Each district in Montcalm County has a parent representative who is delegated to help parents and schools work together.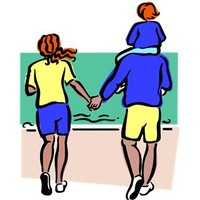 Michigan Alliance for Families
Michigan Alliance for Families works to provide services and support to Michigan families of children with disabilities.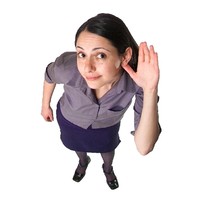 The Listening Room
Click here to talk in a forum with other families who have a child with hearing loss.

The University of Michigan has a social worker that works through a grant. She works with families who have children with hearing loss to help with the emotional aspects of having a child with a disability. Please contact me if you'd be interested in this service and I will help you put this in place.
Listed below are various web sites that provide support with learning sign language. "Signing Time" is a TV show that was on PBS. This is an excellent resource to teach yourself and your child new sign language. Ask Kelly Taylor to borrow a Signing Time DVD from our Parent Lending Library.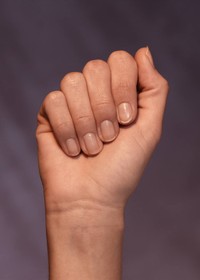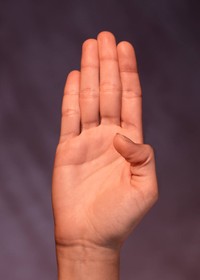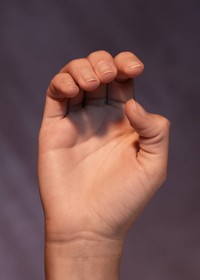 Learn how to finger spell the alphabet.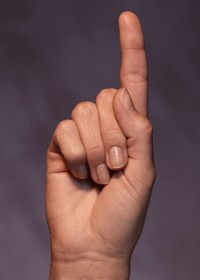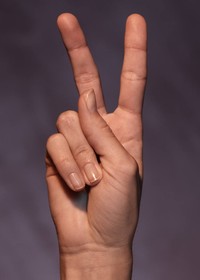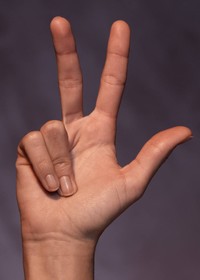 Learn numbers in sign language.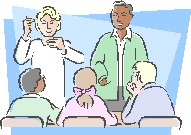 Visit ASL Pro
This site has a dictionary with over 7,500 signs. Click on "ASL for babies" to learn beginning sign language for babies and toddlers.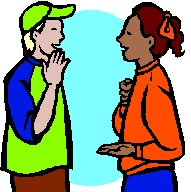 Visit Michigan State University's site to look up thousands of ASL signs.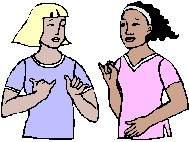 American Sign Language University.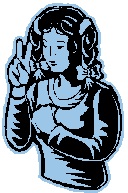 YouTube videos of the TV show "Signing Time."
A cochlear implant is an electronic device that is surgically implanted into the ear of a person who is severely hard of hearing.

The links below and to the left provide additional information about Cochlear implants, the companies that produce them, and hospitals in Michigan where the surgery is performed.

Hospitals in Michigan that perform Cochlear Implants
Classes and Education for Parents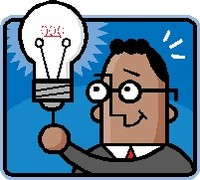 Smart Ears Instruction
Online classes for parents and educators. Instruction on teaching children with hearing loss how to listen and talk. If you would like to enroll in the parent training, please ask Kelly about the courses first.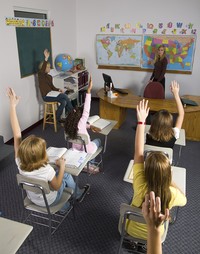 John Tracy Clinic - Online Correspondence Course
Free online classes for parents with children who have hearing loss that are pursuing a listening and spoken language approach. The courses are offered world-wide in several different languages.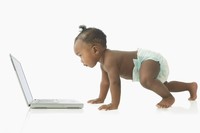 Hope Online Short Courses
Audiology Online offers 100's of online courses through 26 different hearing aid and Cochlear Implant companies. The topics vary greatly from literacy, listening, language, parterships with agencies, etc. These courses are mostly geared for professionals, however there are some that would be very beneficial for parents. Talk with Kelly and she will help you find the course that is right for you. Most of the courses are free and about 60 minutes long.
Resources for Parents of Children with Hearing Loss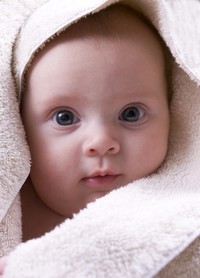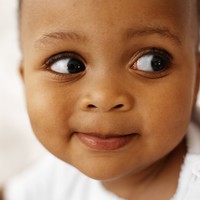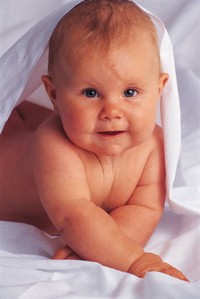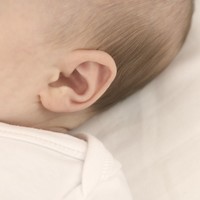 My Baby's Hearing
Learn all about your baby's hearing and the many options available to you. (This is my favorite site!!!)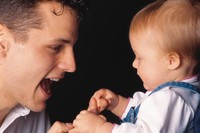 Communicate with your Child
Many web sites are available as resources for parents.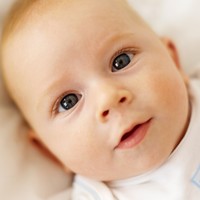 The University of Michigan's Sound Support
This is a website developed by the University of Michigan to help support parents with resources to better learn about their child's hearing loss. This is a wonderful website with a lot of links to other websites.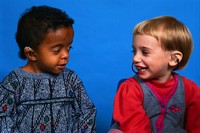 Raising Def Kids
This is a comprehensive website that explains hearing, what hearing loss is, how it affects a child, etc.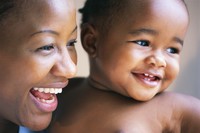 National Center for Hearing Assessment and Management
This site has several links for parents to resources, manuals, etc.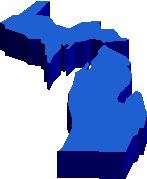 Michigan Early Hearing Detection and Intervention Program (MI-EHDI)

Resources available in Michigan for families.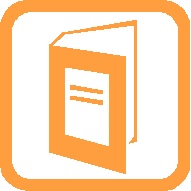 A Guide to Resources for Families and Providers - Services for Children who are Deaf or hard of Hearing
This is a very detailed resource about your child's hearing loss, communication options, resources available in Michigan, terms and definitions, etc. (This is the same booklet that is provided and explained to you when you first start services with Kelly Taylor.)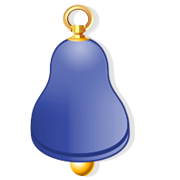 Alexander Graham Bell National Association
This association is very useful for families who choose an Auditory/Oral Communication approach to use with their child.
Click here to go to the Michigan Alexander Graham Bell Association for local events and news.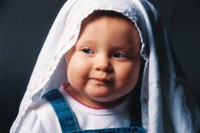 Centers for Disease Control and Prevention - Hearing Loss in Children
This website has free handouts and materials for parents.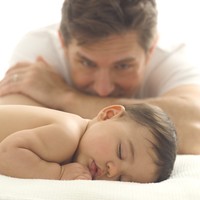 Early On
There are resources for parents about hearing loss in children birth to three years of age.
Additional Educational Activities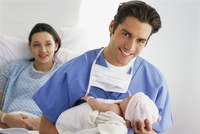 Born Learning
Fun educational activities that promote listening, language, and learning.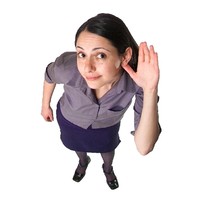 The Listening Room
The Listening Room has activities and information for parents. There is a forum in which you can talk to other parents and professionals.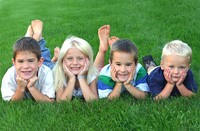 Bridges 4 Kids
Dedicated to helping families by providing a comprehensive system of information and referral for parents and professionals seeking help for children from birth through transition to adult life in the State of Michigan.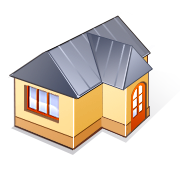 Explore the Literacy House
This is a fun website that gives parents suggestions of activities to enhance language and learning in different rooms of their home.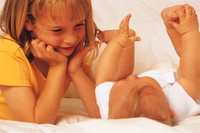 Fun listening and learning activities for babies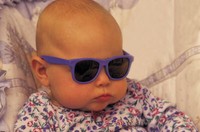 Developmental Activities for zero to four year olds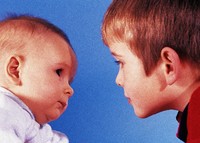 Zero to Three National Center for Infants, Toddlers, and Families
This web site has developmental milestone information and activities to enhance language and learning. This is a good website.