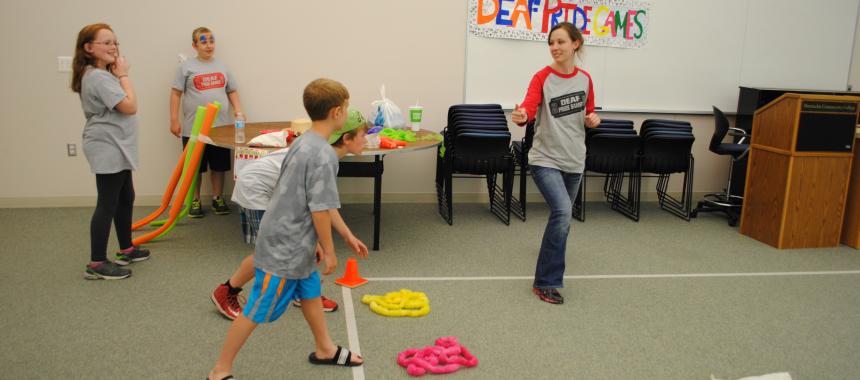 Special Education
Our Mission:
By working as a highly effective special education team we will, 1) increase participation in general education through collaborating, training, and supporting local programs and staff which will 2) decrease the number of students qualifying for services in the areas of Speech and Language, Learning Disabilities, and Emotional Impairments.
Central Office Special Education Staff
Daniel Brant, Associate Superintendent of Special Education
dbrant@maisd.com
616-225-6158

Teresa Boyer, Supervisor of Program Accountability & Improvement
tboyer@maisd.com
616-225-4714

Christy Healy, Data Specialist
chealy@maisd.com
616-225-4706

Sara Jensen, Administrative Assistant
sjensen@maisd.com
616-225-6160
Delivering Excellence
For the vast majority of students with special needs, excellent services are provided in the regular education environment with added support. Local districts provide special education programs and services and MAISD provides staff, services and programs, where it has been determined that the student requires a more restrictive placement offering. These students attend programs at one of our many satellite classrooms located in buildings throughout our constituent districts or our Seiter Education Center facility located in Greenville, Michigan.
Early Intervention
Montcalm ISD also provides Early Childhood early interventions services through our Early On and Build Up Michigan. Early diagnosis and intervention can be a key component for a child's future success. Any child found to have an impairment that interferes with educational performance and meets the eligibility criteria, according to the rules of Michigan, is eligible for special education services. If you believe your child may need early intervention services please visit our Early Childhood page for more information.
Supports and Services
Special education services are available to eligible students from birth through high school graduation or age 26, as appropriate. Each school district and public school academy provides special education programs and services to students with disabilities. MAISD provides collaborative supports, guidance, resources and technical assistance to assist with professional development, program development, parent support, technology and legal requirements to ensure the individualized needs of all students is addressed. Montcalm ISD provides an array of special education services such as transportation, assistive technology, transition, Multi-Tier System of Supports (Behavior and Literacy), teacher consultant services, and school psychology.
Special Education By The Numbers
Approximately 1,800 students with disabilities are served by Montcalm Intermediate School District and its 7 local school districts. ISD programs employ over 150 staff members, including teachers, nurses, ancillary personnel, para-educators, transportation personnel, supervisors, and administrative assistants.