Hair on Fire Project
Access to HoF Documents
For legal reasons, the ELA, mathematics, and Literacy in Science, Social Studies documents created in this project are available only to those districts that directly participated in the work. If you are an educator in one of these districts, you may contact your curriculum coordinator for access. Once you are provided a user name and password, click on the icon below.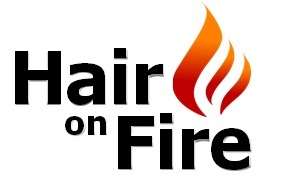 The adoption of the Common Core State Standards (CCSS) by the Michigan State Board of Education in June of 2010 set the backdrop of our efforts to substantially improve student achievement in all of our schools through the project now known as "Hair on Fire." Based on the latest research employed by effective turnaround schools as identified by the American Institutes for Research districts interested in participating in the project were asked to consider and accept as "non-negotiable" ideas in four areas.
Commitment to boldness in thoughts and actions,
Full implementation of the Common Core State Standards for ALL students,
Purposeful shifts in use of time, and
Communication with intention.
After much thoughtful consideration, on August 14, 2012, over 140 teachers and administrators began, with facilitation by teaching and assessment consultant, Karen Bailey, the journey to create our student-centered standards-based approach to teaching and learning.
At the end of May 2013, teachers from Ionia and Montcalm Counties district had spent countless hours learning about what it means to have a student-centered, standards-based focus. Each and every Common Core standard in English-Language Arts and mathematics had been dissected, discussed, and documented into a teachable order. Never before had such a collaborative project been undertaken in between the counties.
In year two, 2013 – 2014, schools continued with the Hair on Fire project. The main topic was assessment. Teachers learned how to create and use quality assessments to guide student learning as well as to inform instruction from the teacher's perspective. We worked to answer the question: "How do we know if students know and can do the standards?"
In 2014-15, the focus turned to what we must do when students do not reach proficiency on the standards as well as what we do when they do. The focus was and will continue to be on helping schools create multi-tiered systems of support so no student falls through the crack.
Project Vision
By working together, we can substantially increase achievement for all students by creating a student-centered, standards-based focus on teaching and learning.
Acknowledgement of Participating Districts
Under the guidance of Montcalm Area and Ionia County ISDS, the documents herein were developed with support and expertise from the following districts:
Belding Area Schools
Carson-City Crystal Schools
Central Montcalm Schools
Greenville Public Schools
Ionia Public Schools
Lakeview Community Schools
Montabella Community Schools
Montcalm County Great Start Readiness Program
Portland Public Schools
Saranac Community Schools
Vestaburg Community Schools