Social Emotional Learning (SEL)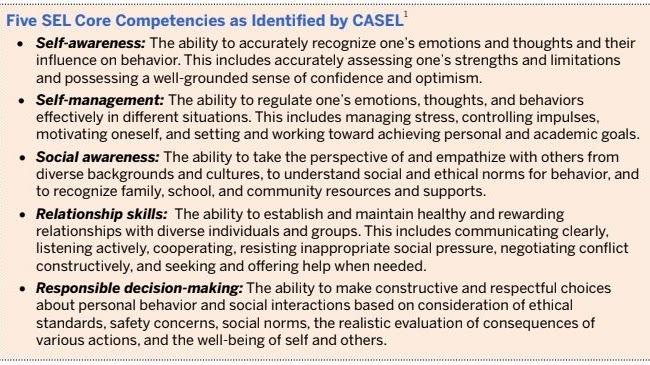 Strong return on investment
The average return on investment for six evidence-based programs is (11 to 1) meaning for every dollar invested there is an $11 return, savings from costs not incurred for intervention.
Source: Belfield, C., Bowden, B., Klapp, A., Levin, H., Shand, R., & Zander, S. (2015). The Economic Value of Social and Emotional Learning. New York: Center for Benefit-Cost Studies in Education
Our nation is truly at a turning point: We now understand that social and emotional development underpin children's academic learning, growth, and success.